Ask any automobile enthusiast why they love their luxury brands, and they will go on and on about the endless list of features, experiences and emotions that come with every buy. One key aspect of investing in great luxury is the promise of even better after-service. And the best example for this has to be, the aspirational automobile brand for millions, Mercedes Benz. All you need to do is keep a tab on the after-sale service package that you choose. Get this right, and you will be able to take proper care of your Merc just the way that it deserves. But don't just take our word for it, read on to know how the Mercedes-Benz bouquet of Service Products makes sure that your life is as stress-free as possible!
Your Mercedes Benz can be protected under the
Star-Ease Service packages for as low as Rs 84,200 for 3 years (for the C-class model). The Star-Ease Service packages themselves offer various customizable plans where everything from the duration of the warranty to the mileage of the car that you want to be covered can all be defined. It offers you the ease of paying a defined cost for the contract period and avoids worrying about spending on servicing every time. From Flexi Plans to unlimited plan options that can cover your Merc without any restriction on the mileage, there are a hoard of options for you to choose from.
Congratulations!
You have successfully cast your vote
And if you think you need to go that extra mile to make sure your car has the best possible care, Mercedes Benz also offers an Advance Assurance Extended warranty program which can be used once the initial 3-year warranty comes to an end. The extended warranty program which starts from Rs 67,800 for C Class warranty extension can be purchased for the fourth, fifth and up to a maximum of six years. A unique offering by Daimler Financial Services in association with Reliance General Insurance, the Advance Assurance Extended warranty comes with several additional benefits that will make your Mercedes the last of your worries.
1. You are the priority
The
Advance Assurance Extended warranty assures exclusive features like priority handling, quicker processing, and shorter waiting periods for you. Adding value to your Star Package, the Advance Assurance Extended warranty goes beyond your expectations to offer you the best of services without any stress.
2. Security in Advance Assurance Extended Warranty
Car owners are well aware of the role that timely servicing of cars play in preventing any unexpected repairs. From identifying and fixing any possible issues that could have been raised to preparing your vehicle for the changing weather, there are various ways that timely servicing can help keep your car fit as a fiddle. Advance Assurance Extended Warranty offers this security of no unexpected expenses other than the maintenance repairs that are required, making it the way to go.
3. Know your car is always protected
The Advance Assurance Extended warranty is a transferable program, making it a furthermore attractive offer. Even if you consider selling your current Mercedes for an upgrade, the transferable warranty will increase the resale value of your vehicle. The fact that unlimited mileage is covered in this plan has to be the cherry on the cake.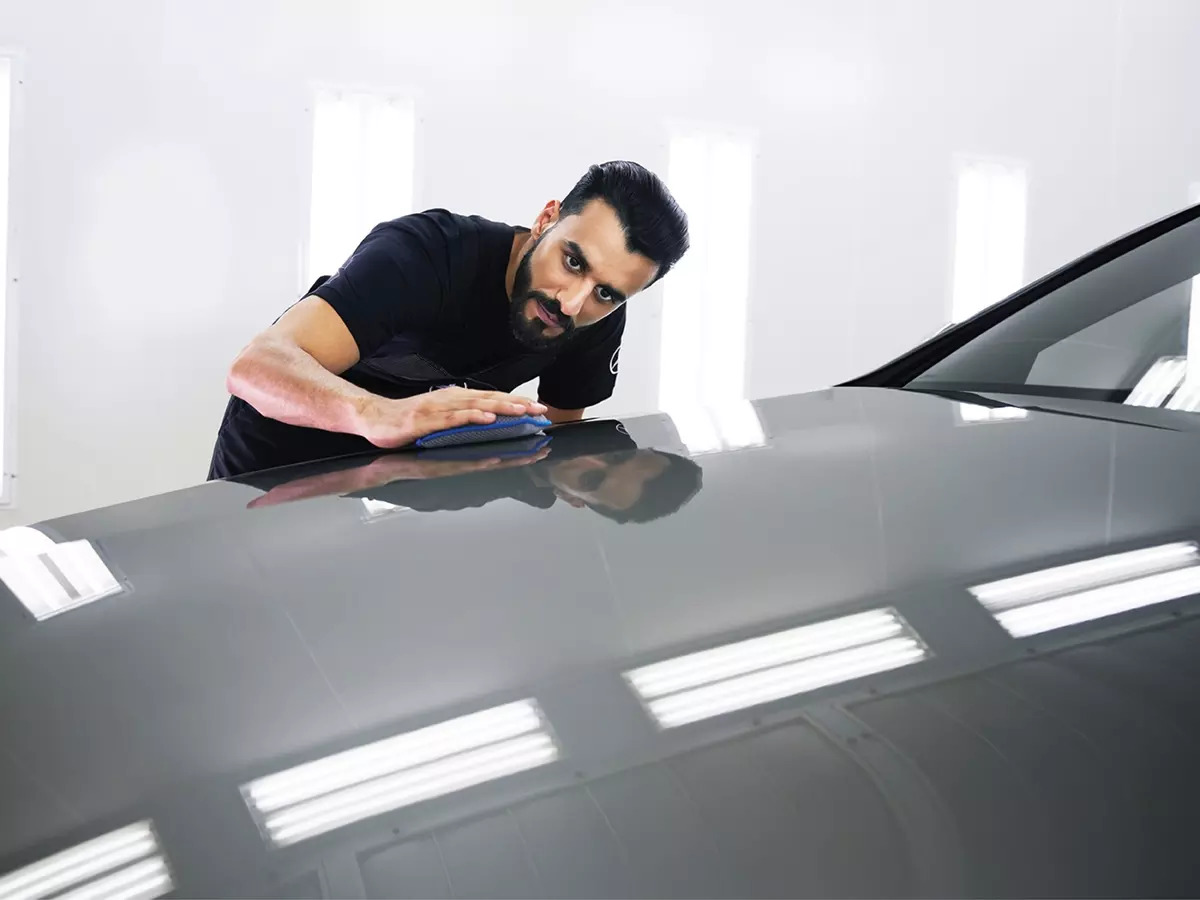 4. Hassle-Free
Advance Assurance Extended warranty is honoured at all authorised Mercedes-Benz dealers nationwide. This makes it easier for you to schedule your car servicing. All you need to do is visit the closest Mercedes dealership and give your car the shine it deserves.

5. Flexibility
And if you have been driving your Mercedes C-class without this add-on, then worry not. The Advance Assurance Extended warranty is flexible. You can purchase the warranty anytime within 36 months of buying your car!
In addition to this, the Mercedes Benz bouquet of service products also offers 24×7 roadside assistance, making sure that you are never stranded without help, even if your car breaks down. The Mobilo on-Road assistance program starts from Rs 3,999 (MobiloPlus Subscription) and offers support in over 900 locations across India. The first three years of Mobilo roadside assistance service comes free of cost and it can be subscribed from the fourth year onwards at a nominal price of less than 0.3/km*.
The last year has been an eye-opener for us in many ways. One of the major learnings is that the key to living a stress-free life lies in paying attention to the smaller things. And when it comes to your dream Mercedes Benz, the Star-Ease Service packages and Advance Assurance Extended warranty program does that for you. Add to this the Mobilo program, and you have the perfect 360-degree cover to protect your car. These plans pay attention to the details that will make this luxury ride more enjoyable for you for years to come. So, if you have always wanted to invest in the car of your dreams, but the possible expenses that go into maintaining this luxe beast have pushed you back, then know that it's time to take the leap! With
Star-Ease Service packages, Advance Assurance Extended warranty program and Mobilo Road Assistance program, your dream car is more easily manageable and is sure to stay young for a long time!
* – according to brand website.
Disclaimer: The article has been produced on behalf of Mercedes by the Times Internet's Spotlight team.