LIVA Miss Diva Universe 2021, Harnaaz Sandhu, representing India at the 70th Miss Universe 2021, has made it to the top 10!
After wooing the judges in the preliminary competition, Harnaaz oozed confidence and grace as she took over the runway for the swimsuit round. Dressed in a stunning maroon cap-sleeved swimsuit, Harnaaz impressed all and sealed her spot in the top 10.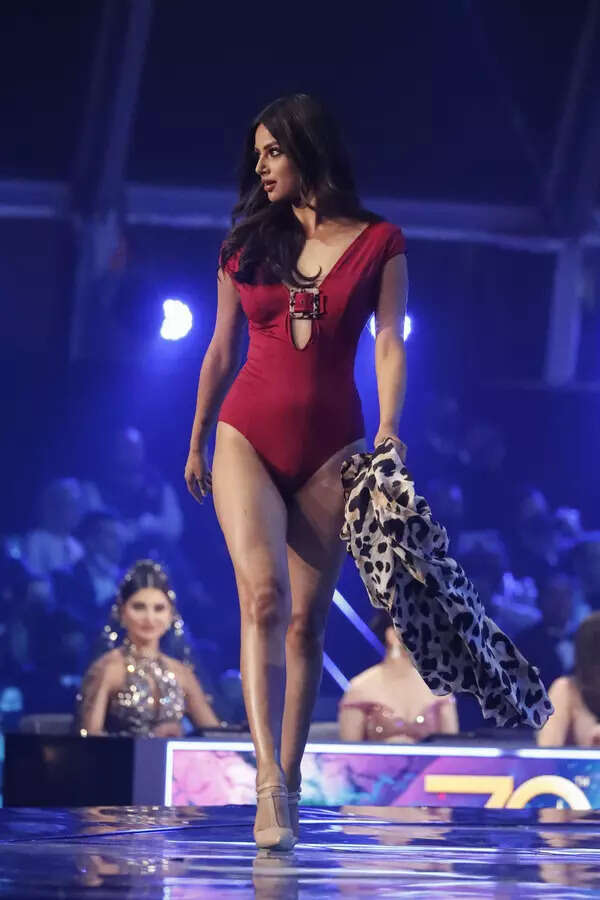 The Impeccable Miss India Harnaaz Sandhu ✨✨✨#MissIndia#HarnaazSandhu#MissUniverse#MissUniverseindia#MU https://t.co/goo5LMVRSD

— Daryll (@urbrhjeyxi) 1639189973000
With this, she is one step closer to the crown.
Joining her in the top 10 are Paraguay, Puerto Rico, USA, South Africa, The Bahamas, Philippines, France, Columbia and Aruba.
Harnaaz is said to be one of the top favourites for the Miss Universe 2021 pageant, which is being held in Eilat, Israel.
Also See:
Harnaaz Sandhu makes India proud, wins Miss Universe 2021
In her interview with TOI, Harnaaz shared her excitement about being a part of the Miss Universe pageant. She said, "I always wanted to be called India on an international platform. Now it's happening; I have gotten the chance to represent 1.3 million people of my country on the world stage. I am so privileged and grateful for the opportunities I have received."
Opening up about her biggest challenge preparing to represent India on an international stage, Harnaaz said, "The biggest challenge for me and my team was that after my win (as LIVA Miss Diva Universe 2021), we had only one month to prepare for Miss Universe 2021. It was a challenge for me to hone every possible skill in this short time frame. The team and I have put in our best and I believe that we have utilized the time effectively and productively."
Will Harnaaz Sandhu bring home the crown?
Stay tuned to this space for more updates.