Abu Jani Sandeep Khosla's fashion film showcases Nora as the sorceress in a plunging neckline choli with a heavily embroidered lehenga.
Nora, the sorceress, leads the tribe of gypsies into the gushing moonlight. Their walk towards the illumined satellite symbolizes beauty, freedom, and an extreme love for life.

When Abu Sandeep met Nora for the first time, they knew that they were looking at a star. And when the time came to find their scintillating sorceress for the film, it could not have been anyone else.
Abu Jani Sandeep Khosla have created a massive collection of sixty garments that are showcased across these four acts. From pastels to bright earthy colours, to jewel tones and pristine whites, every garment is an ode to their many artistic fantasies. The featured collections are Greta, Ajrak and Mandala. Like always, they reflect Abu Sandeep's mastery over embroidery, Chikankari, Zardozi and beadwork. Along with the clothes, they have also designed the film's set and it spells pure splendour.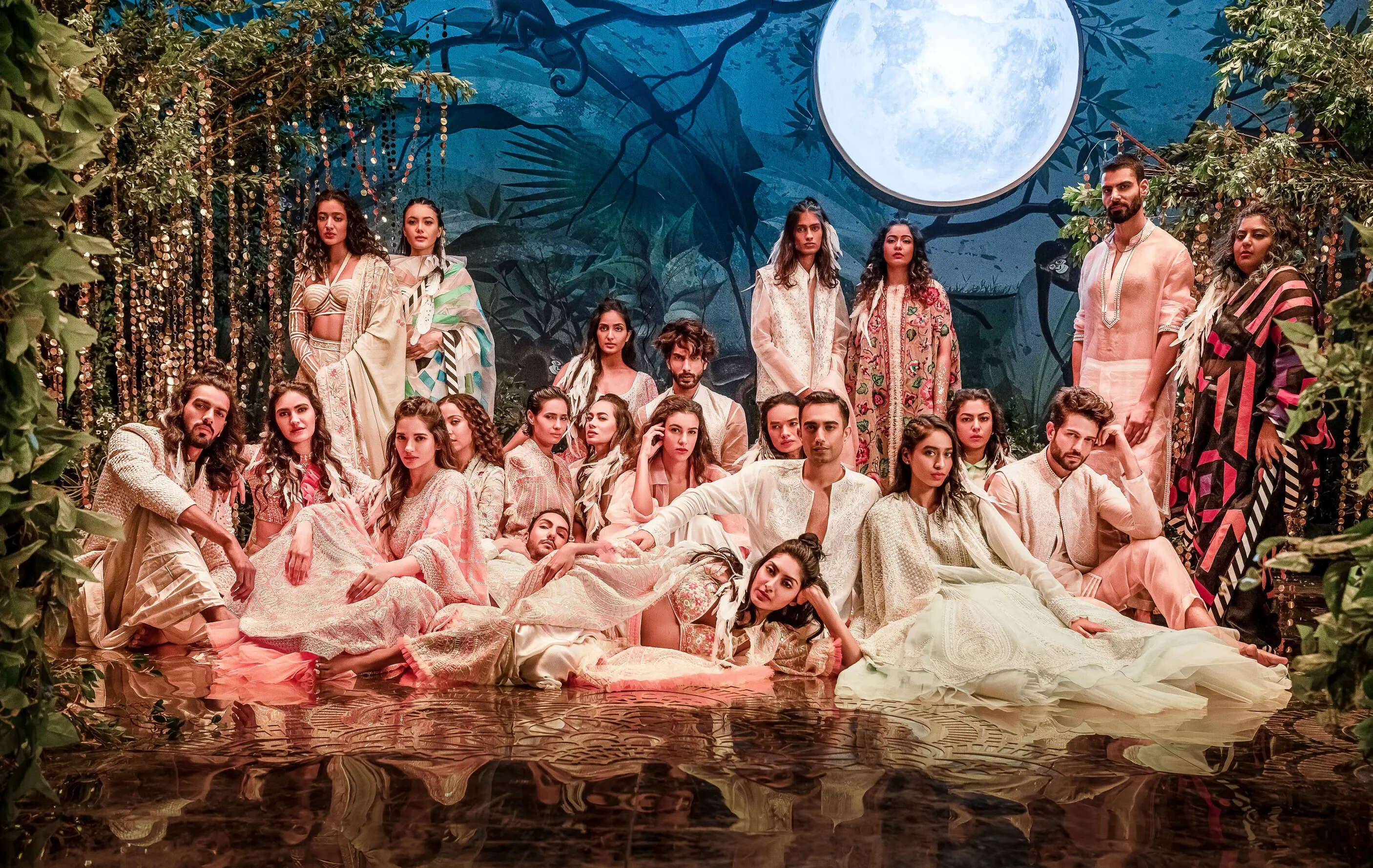 Into the Light marks wedding photographer Joseph Radhik's debut as a fashion film director. The visuals blossom with original music composed by Nishant Walimbe and Anup Bhat.
Joseph muses, "Abu Sandeep have trusted me with my (sometimes) quirky yet honest portraiture. It helps that the weddings we've worked together on have looked like psychedelic dreams from a different realm – whether its infinite mirrored tunnels of lights, or candle-lit boulevards – where I've had the freedom to create my best work. All this has culminated in this film, a true collaboration borne out of trust, creative freedom, and a great working relationship."
In Nora's words "What a joy it is to be a part of Into the Light! Abu Sandeep are masters of their craft and the glory of their vision shows in everything they do."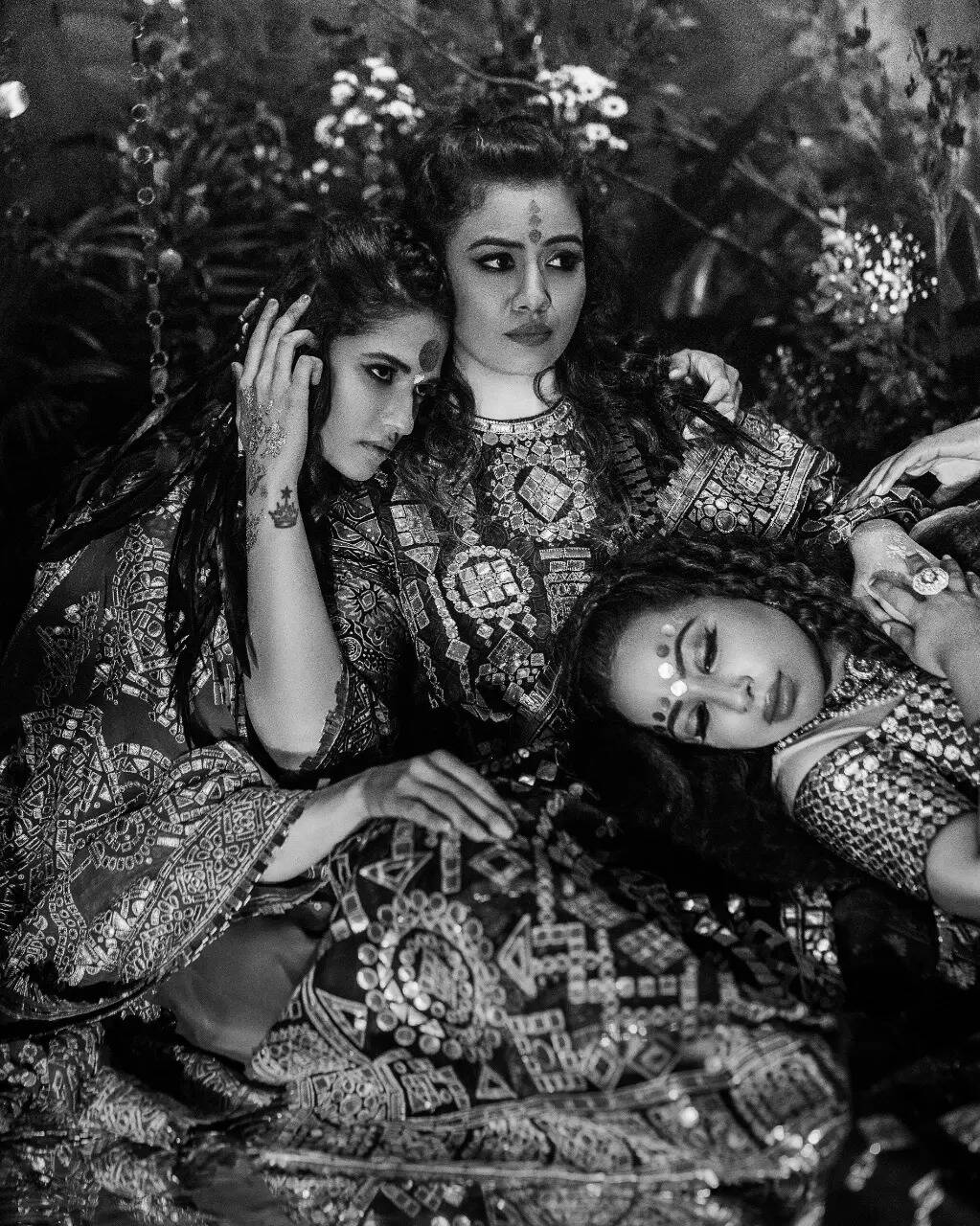 Sharing his experience, Nishant adds "It's always exciting to work with Abu Jani Sandeep Khosla. They are a powerhouse of fashion and they know what they want and how to achieve it! Anup Bhat and I started building the music for this campaign a few months ago and it has been an absolute pleasure to see the whole thing come together so beautifully."
The cast is all-inclusive, featuring models and non-models alike. On entering the set for the first time, the actors learned that they will not be walking the ramp. They soon realised that Abu Sandeep weren't looking to only reveal a collection, but also to tell a surreal story.
A mammoth hair and makeup team led by Namrata Soni transformed the actors into gypsies. Namrata left no stone unturned while expressing Abu Sandeep's love for gold. Right from gold-foiled lids to gilded braids, she invoked the metallic hue into every dreamy detail.

Namrata comments "I love the coming together of our spirits. I cannot add more to Abu Sandeep's signature craftsmanship, but the messaging of togetherness in the times we live in is my biggest takeaway from 'Into the Light'."
The inspiration is as dazzling as the creation itself. Abu Sandeep's lifelong fascination with gypsies and their extraordinary way of life have taken form in this film. They have also been inspired by the timeless classic, One Thousand and One Nights.
Says Sandeep, "Apart from challenging ourselves, we also encourage all those working with us. 'Into the Light' is not just a film about fashion, it is an enchanting state of mind. It is a metaphor for everything we believe in. Our philosophy is to love with all our heart, create with all our might and live with all our light."