Skipper
Rohit Sharma
reflects on the two-year journey with coach on eve of the
World Cup final
AHMEDABAD: It was on November 17, 2021, in Jaipur in the first T20I vs New Zealand that the Rohit Sharma-Rahul Dravid combo first got to work as an official captain-coach duo of India's white-ball team.
They had two goals. The 2022 T20 World Cupand the bigger one, the ODI World cup at home in 2023.Two years and two days later, Rohit and Dravid are one step away from reaching the second one after having fluffed their lines in the semis of the 2022 T20 World Cup.
"Whatever preparation we did, we did it for this day. Two years ago, when we started, since I became the captain, we have prepared for this day. We had the T20 World Cup, the WTC and now this. So, for all three formats, we had to prepare and identify players. We did this process; a two-and-a-half-year process. All players were given role clarity and that has helped us get this far."
In India's last home World Cup in 2011, the common theme around the team was 'Let's do it for Sachin' as Tendulkar was playing his last World Cup. There seems to be a similar sentiment running across the group for the 2023 event. Ahead of the final against Australia, Rohit, while addressing the media, praised the role of Dravid for remaining behind the scenes and be a guiding force.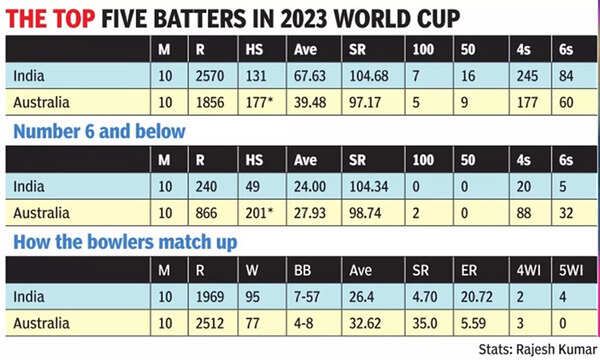 "His role has been massive. There's one thing for me to think about and the other thing for the coach to not agree. For him to agree and give me that freedom and liberty to play the way we want to play, says a lot about him. I also appreciate the way he stood by players in difficult times where during the T20 World Cup, we had a good run until that semifinal and lost and how he reacted to certain situations and informed players about this is what we are looking at, says a lot about him. What he has done for Indian cricket is massive. And he also feels that he wants to be part of this big occasion. It's for us to do it for him."
Google Doodle celebrates thrilling showdown: 2023 World Cup final clash between India and Australia
In his near 35-minute interaction, Rohit used the word calm 11 times and the word pressure 13 times in different tones. He is aware that he is probably playing his last World Cup and realises how massive an occasion this would be for him and some of the younger players in the team, but he tried hard to underplay it. I can see tense faces, but I can see laughter too. That's normal. That is why this sport is so exciting, because you see different types of emotions," Rohit said.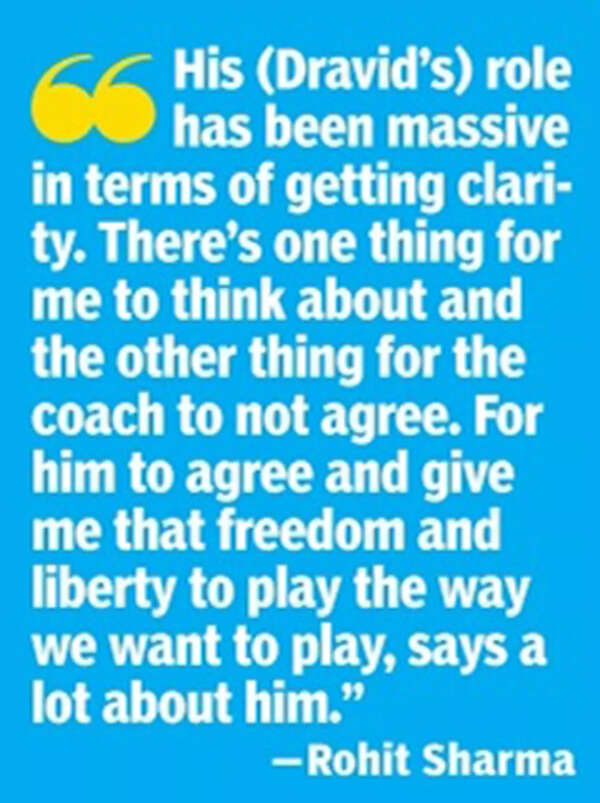 After he was dropped in 2011, he posted an emotional tweet that read, "Really, really disappointed about not being the part of the World Cup squad. I need to move on from here. Honestly, it was a big setback. Any views".
12 years on, he is a step away from glory. "You don't get to play World Cup finals daily. I have grown up watching 50-over World Cups. For me, it'll be the biggest occasion."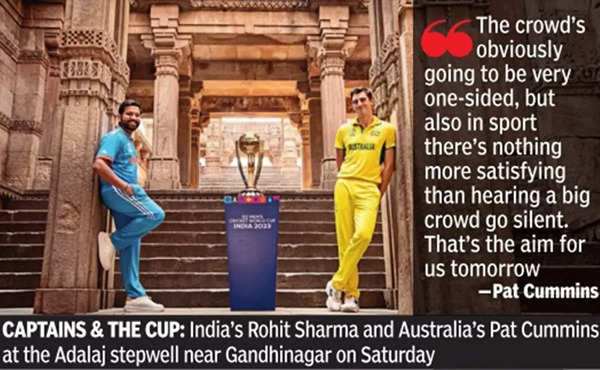 Watch 'Biggest moment of my career': Rohit Sharma's press conference before World Cup finals Vs Australia